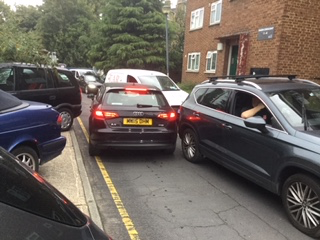 West Greenwich low traffic neighbourhood
Only 11% of streets in Greenwich borough are in low traffic neighbourhoods (LTNs). In Bexley, the percentage of streets in LTNs is even lower, at 4%. Planters, gates and bollards are used to calm the traffic, and make an area more pleasant – quieter spaces, less pollution and safer streets for pedestrians and cyclists.
Please read the council's questionnaire on LTNs in West Greenwich and give them your feedback if you live in the area.
The decision the council is offering is binary. Either the LTN stays as it is now, or gets ripped out completely. You can help Greenwich residents retain their trial LTN. You can also tell the council if you would like traffic calming measures to be introduced where you live.
The council will take a decision by 25th February 2022, so don't delay in giving your feedback: https://greenersafergreenwich.commonplace.is/proposals/west-greenwich-low-traffic-neighbourhood