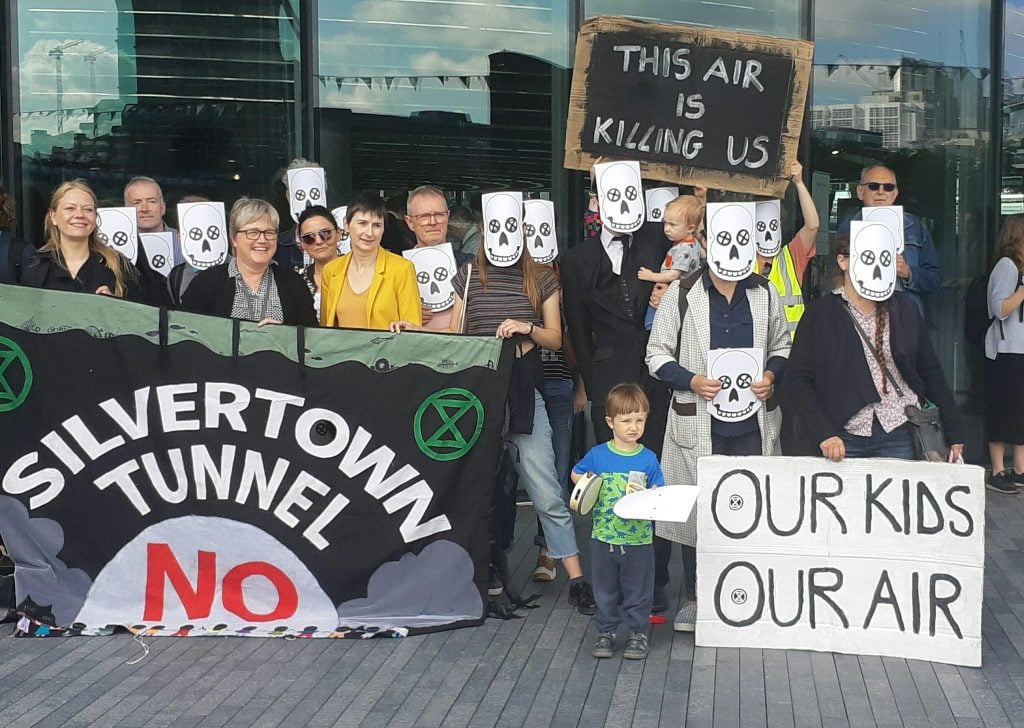 How does this affect me?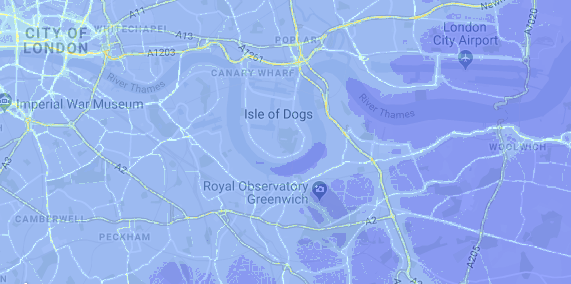 High levels of air pollution is proven to shorten lifespans and cause disease not only of the lungs but other major organs including the brain and the heart. London has the most polluted air in the UK.
Medical conditions arising from air pollution disproportionately affect children and the elderly. Air pollution has been linked with increased incidence of serious cases of asthma, up to and including fatalities such as that of 7 year-old Ella Roberta Kissi-Debrah. 
According to TFL's own analysis, air pollution is mostly caused by particulate matter (PM2.5/PM10), nitrogen dioxide (NO2) and black carbon (soot) from petrol and diesel vehicles.
According to official statistics, the Royal Borough of Greenwich has failed to meet targets for NO2 pollution for 18 consecutive years (since records began) and roadside levels are currently twice the maximum recommended EU levels. Levels are worse yet for Bexley.
The Green Party campaigns against all initiatives which are liable to contribute to increased air pollution in London.
London Assembly members Caroline Russell AM (Green Party) and Caroline Pidgeon AM (Liberal Democrats) joined the group for discussions before asking questions critiquing the tunnel construction rationale at Mayor's Question Time.
The Mayor, Sadiq Khan, dismissed the questions out of hand. This post will explore the argument in greater depth than the time allowed at the Question Time.
We agree that Blackwall Tunnel pollution is a serious issue
Firstly, as residents of south-east London ourselves, Greenwich and Bexley Green Party fully accepts that the congestion and closures around the Blackwall Tunnel create damaging emissions from stationary traffic. We agree with Sadiq Khan that the current situation cannot be allowed to continue. His description of the situation is one we recognise:
"The problem we have is how we deal with the fact that the Blackwall Tunnel is closed 700 times a year on average, leading to the catastrophe of tailbacks, there's poor air quality, congestion and people don't cross the river using the bus because it is unreliable."
Where we differ from the view of the Mayor and Transport for London is that building additional road capacity is a good mechanism for resolving the issue.
But there are serious flaws in the arguments for a new road crossing
Empirical evidence from around the world shows that new roads generate additional traffic
The empirical evidence of many scientific investigations is that additional roads bring additional cars onto the road. This is a factor well understood in modern town planning. Additional road capacity is thus liable to result in increased congestion on the already full roads that supply the areas around the existing Blackwall Tunnel and beyond.
TfL have issued soothing comments to the effect that overall traffic volumes will not increase. We find this implausible given the projected increase in London's population from 8m to 10m over the coming decades, combined with the intensity of construction of new residential buildings in East Greenwich. Even assuming a steady rate of demand for private vehicle use, the underlying population growth and unchanging rate of vehicle ownership (assuming that TfL continue to invest in road schemes above rail, cycling and pedestrian crossings) will inevitably mean that overall traffic volumes will grow.
Tolls stimulate the majority of demand reduction, but don't require new roads
A counter to this argument is that, in principle, reductions in demand can be generated from the level of the tolls set by the new tunnel. This argument has some merit insofar as the incentives between the desires of the city (to reduce pollution and achieve congestion reductions) and the tunnel builders (to raise revenue from traffic passing through the tunnel) are in a balance. However, there is no restrictive covenant in place to bind future administrations to maintain tolls at a level which achieves this outcome. It is entirely possible that the issue will become a political football. Minor adjustments in tolls and predicted demand have enormous impacts in the overall emissions, congestion and tunnel revenues.
Moreover, if achieving a reduction in demand through toll charging is possible, this begs the question of why tolls at the existing crossings at Blackwall and Rotherhithe could not be tried first. This would be very low cost and would enable the Mayor to see if the issues of congestion can be alleviated without new construction.
Committing £1bn before better bang-for-buck options is poor financial management
Value for money is a concern to all responsible political parties and we note that all large infrastucture projects are generally subject to cost overruns. This is seen most recently in the Crossrail project and HS2. These overruns skew towards negative outcomes and it is rare indeed the project that comes in under budget. The shortfall in any new construction is often made up by the taxpayer. Again, this supports the case for making small investments that prove the case one way or the other before committing to large, disruptive and potentially counter-productive infrastructure projects.
Electric vehicles are a step forward, but like-for-like swapping petrol for electric doesn't reduce environmental impact enough
While the commitment to electric or hydrogen-powered buses is welcome, a substitution of a fleet of private petrol and diesel vehicle CO2 emissions for a fleet of electric private vehicles is not an outcome which is consistent with declaring a climate emergency.
It is true that electric private cars powered by renewable energy have significantly lower emissions than petrol or diesel private cars, but they still carry substantially higher emissions than train and cycle travel for city residents. There is also significant negative environmental impact from the activities involved in their construction, particularly through the largely unregulated mining for the metals such as nickel and copper from which batteries are made. What must happen, in place of wholesale replacement of fossil fuel-powered cars for electric cars, is a far more radical transformation of substituting car-based transport for other transport modes in cities where this feasible, including (and especially) London.
The pollution created from construction alone comprise 7 years' worth of Blackwall Tunnel emissions
Finally, in addition to the operating costs and emissions, Andy Smythe (Head of Science, Thomas Tallis School, Kidbrooke) has discovered that the construction itself of the 4 lane 'motorway-style' tunnel is equivalent to the air quality emissions of seven years of current Blackwall Tunnel use alone.
A new multi-lane tunnel through the heart of London symbolically embeds the private car into the future of the city at the precise moment it must be making radical investments to remodel the demand for private cars altogether.
An alternative plan for reducing Blackwall congestion and closures
Our alternative proposal is to explore ways to achieve the outcomes sought by all parties without the construction of an additional road tunnel:
Reduce the overall demand for tunnel use by implementing tunnel charging at Blackwall and Rotherhithe Tunnels, set at a level to dissuade their use as throughways for traffic and reducing overall demand for these unreliable crossings
Reduce the incidence of closures by adopting readily available solutions for assessing vehicle height well in advance of the tunnel approaches such that over-height vehicles can be directed away onto alternative routes
Urgently model the expected demand for traffic under conditions of additional investment in rail, tube, DLR and ULEZ expansion into south-east London; we anticipate that where private car usage can be substituted altogether because better alternatives exist, demand for new capacity can also be reduced
Immediately and permanently slash the cost of the Emirates Peninsula cable car line to increase uptake of this under-used crossing for commuting
We remain willing to engage with the Mayor and TfL to find alternative solutions.