Greenwich and Bexley Green Party is pleased to announce that Jonathan Rooks will contest the Old Bexley and Sidcup by-election on December 2nd 2021.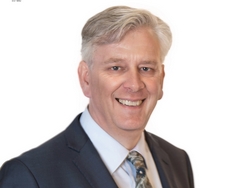 Jonathan is Chairperson of Greener Bexley and a Senior Lecturer in Accounting at London South Bank University.
He has previously represented the Green Party as London Assembly Candidate Election Agent for Bexley and Bromley, as well as contesting the Old Bexley and Sidcup constituency in 2010 (when the Green Party was very much smaller than it is today).
Jonathan is a pillar of the community who has served in a leadership capacities for various prominent local organisations over the years, including as Trustee for Bexley Heritage Trust and Chairperson for Crossness Engines Trust. He has a wealth of experience in many walks of life including a period as a soldier (King's Own Royal Border Regiment) and an initial degree in Zoology.
As a long-term resident of Sidcup and true local champion, we are absolutely delighted that Jonathan will contest this seat and provide an opportunity for Green Party supporters to vote for people and planet at the upcoming election.