Sign our petition to revamp the Shooters Hill parade of shops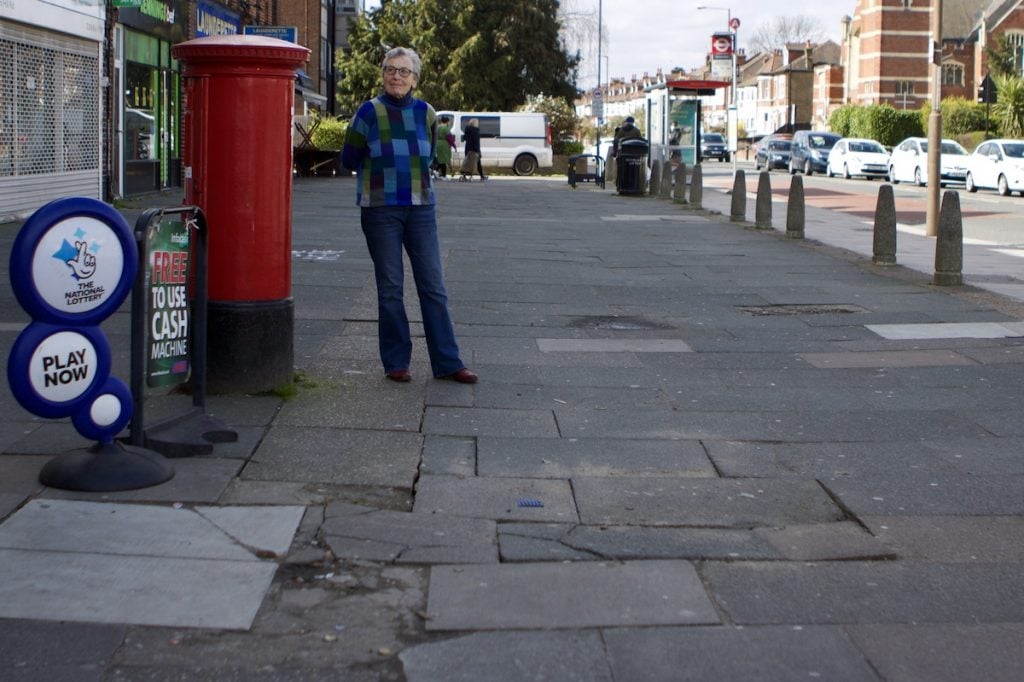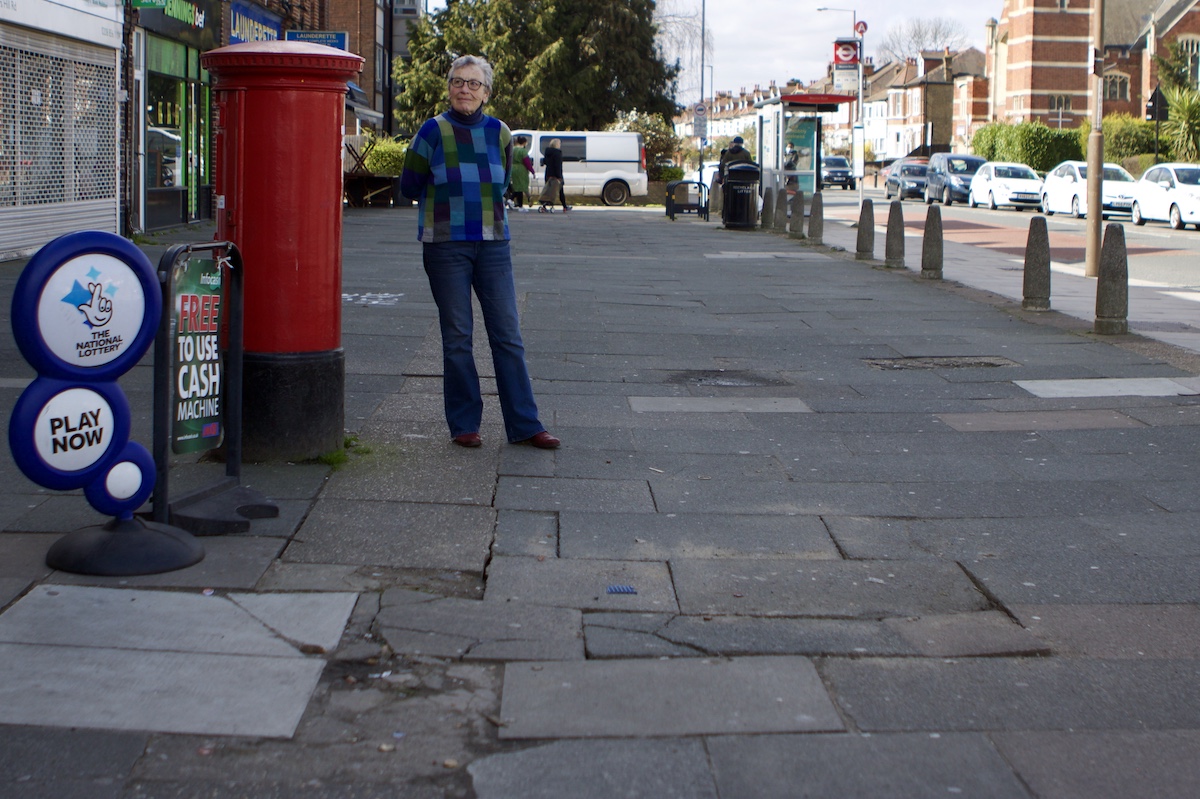 As part of her five-point plan for Kidbrooke, Carol O'Toole is launching a petition to improve the area outside the parade of shops on Shooters Hill Road.
The area behind is unpaved and attracts antisocial behaviour. Fly-tipped rubbish builds up continually.
On the street side the paving is in a terrible state and dangerous to pedestrians. The council has completely neglected the area for decades.
Sign Carol's petition today to help force the council to take notice!
Print out and display a Cancel Silvertown Tunnel poster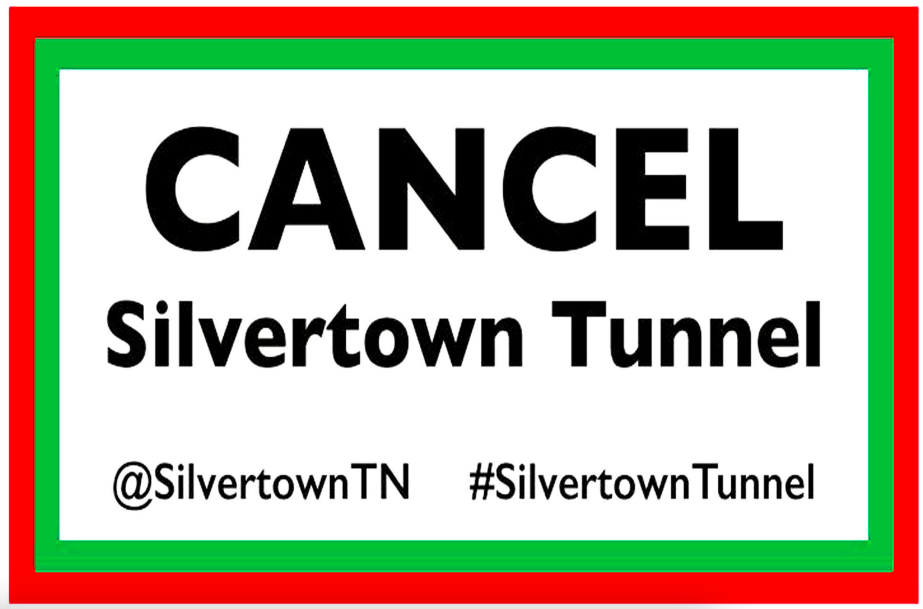 If you would like to make your opposition to the Silvertown Tunnel known to anyone passing your window, you can print out and display this sign (example above).
You can find out the latest news from the cross-party Stop The Silvertown Tunnel Coalition here.
Candidate spotlight: Tamasin Rhymes, Shooters Hill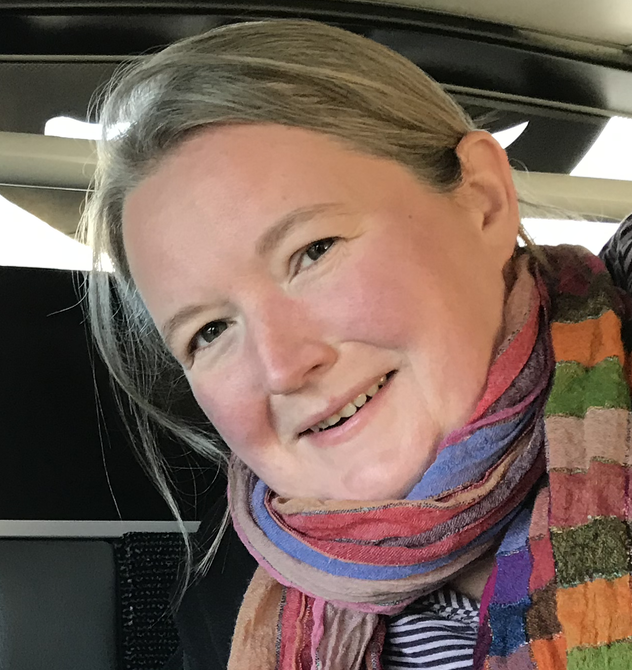 Tamasin (Keeper) Rhymes is the Greenwich Green Party councillor candidate for Shooters Hill, where she has lived for more than 12 years.
She worked in theatre and events until the pandemic, when she began home-schooling her two primary school-age children.
As a school governor (with a little teaching experience) she is passionate about education for all ages and a fair start including housing, food and internet access.
Over the last two years she has worked with the Friends of Eaglesfield to secure £100,000 for new playground equipment (hopefully being installed this summer). Tamasin has also worked with Greenwich Council and Friends of Shrewsbury Park to set up and plant Plum Lane Community Orchard.
During lockdown she has also helped set up Better Streets Greenwich to involve more people in making our streets, safer, greener and better places to be, as well as Greenwich Climate Network which monitors Greenwich's move toward becoming a carbon-neutral borough by 2030.
Currently working as a part-time administrator for a local charity she is setting up Greenwich Sustainability Hub to help everyone in the borough find simple ways to save the planet, save resources and save money.
Tamasin believes a green recovery is vital to give everyone a sustainable future, a fair share of resources and a chance to enjoy the amazing diversity and biodiversity across Greenwich.
You can find profiles of all four GBGP candidates here.