Remote meeting join instructions
1. Follow the link to get to the RSVP page, it will look something like this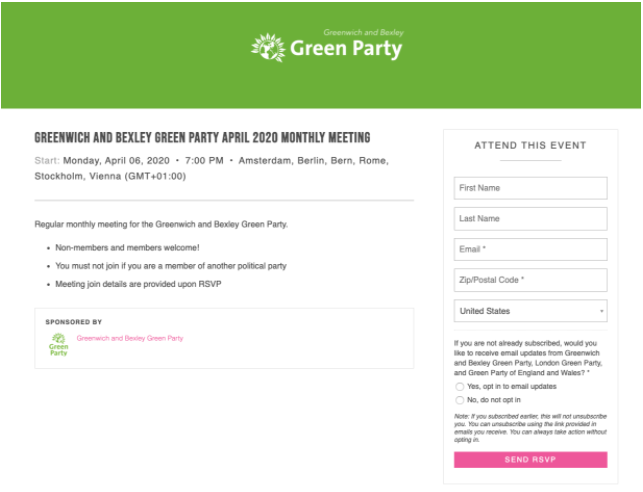 2. Complete the RSVP form with First Name, Last Name and Email
3. Click "Not in the US" and select United Kingdom from the dropdown
4. Enter your postcode
5. Click "Send RSVP"
6. Joining instructions will be displayed in the next screen which looks like this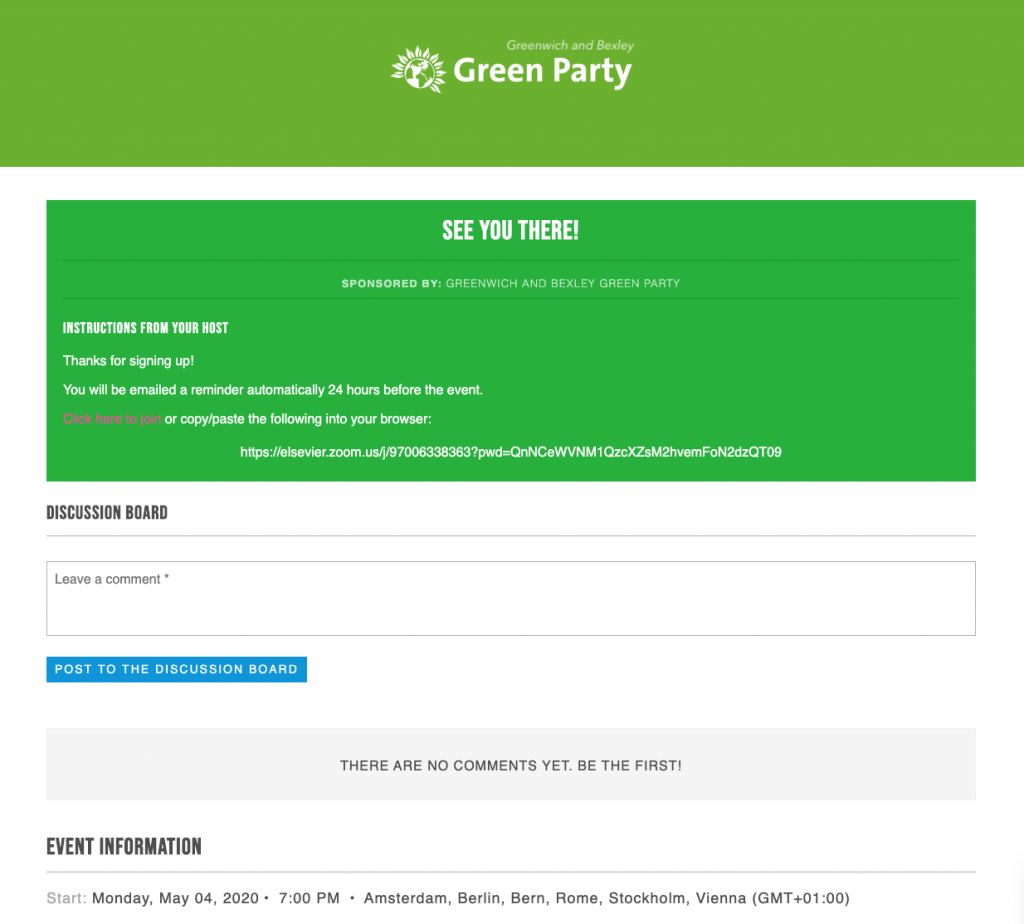 7. Download the Zoom client to your device, if you have not already. It is available for all major platforms and via major web browsers.
8. Ensure that Zoom has access to your device microphone and camera.
9. Finally – and most importantly – join the meeting at the time specified on the meeting invitation!